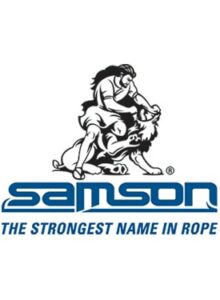 Today, Samson is the worldwide leader in the development and manufacture of high-performance ropes with a focus on R&D and solving specific customer applications.
The company has an unwavering commitment to research, development, and offering the Samson Advantage – a commitment to field engineering and pre-and after-sale support services that include residual strength testing, customer-specific operating manuals, field inspections, and training. The cumulative result is twofold: stronger and more durable products, and a knowledgeable customer base that truly understands the requirements, demands, and needs of its industry.
Samson's products are used throughout the world in a variety of applications. From offshore lifting to recreational sailing, commercial fishing to arborist, as well as mining, aerospace, rescue, military and more; customers benefit from a full line of synthetic ropes built to excel in demanding environments.