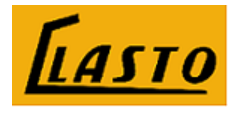 Scanunit, which specializes in providing complete lifting solutions, has developed a range of crane hooks and lifting equipment to meet the demands of today's high expectations. We enable you to lift safely and easily with a range to suit all types of cranes and mobile units.
Lasto Crane Hooks have several important features which separate them from the others. The unique, spring-loaded balancing system keeps the tines horizontal when unloaded. Under load, the crane hook has a slight backward tilt, maximizing the safety of pay-load.
Crafted in high-quality steel, Lasto's tine profile provides strength and longevity which will outclass any of its competitors. Unique to Lasto are its patented, hinged models – Mini and Maxi, which can be used as pipe hooks in the folded state. Easily stowed when folded making them a superb tool for mobile crane drivers. All Lasto crane hooks are made standard or to customer's special requirements.